KJ, Marine Corps Veteran, Welding I Graduate, Welding II Graduate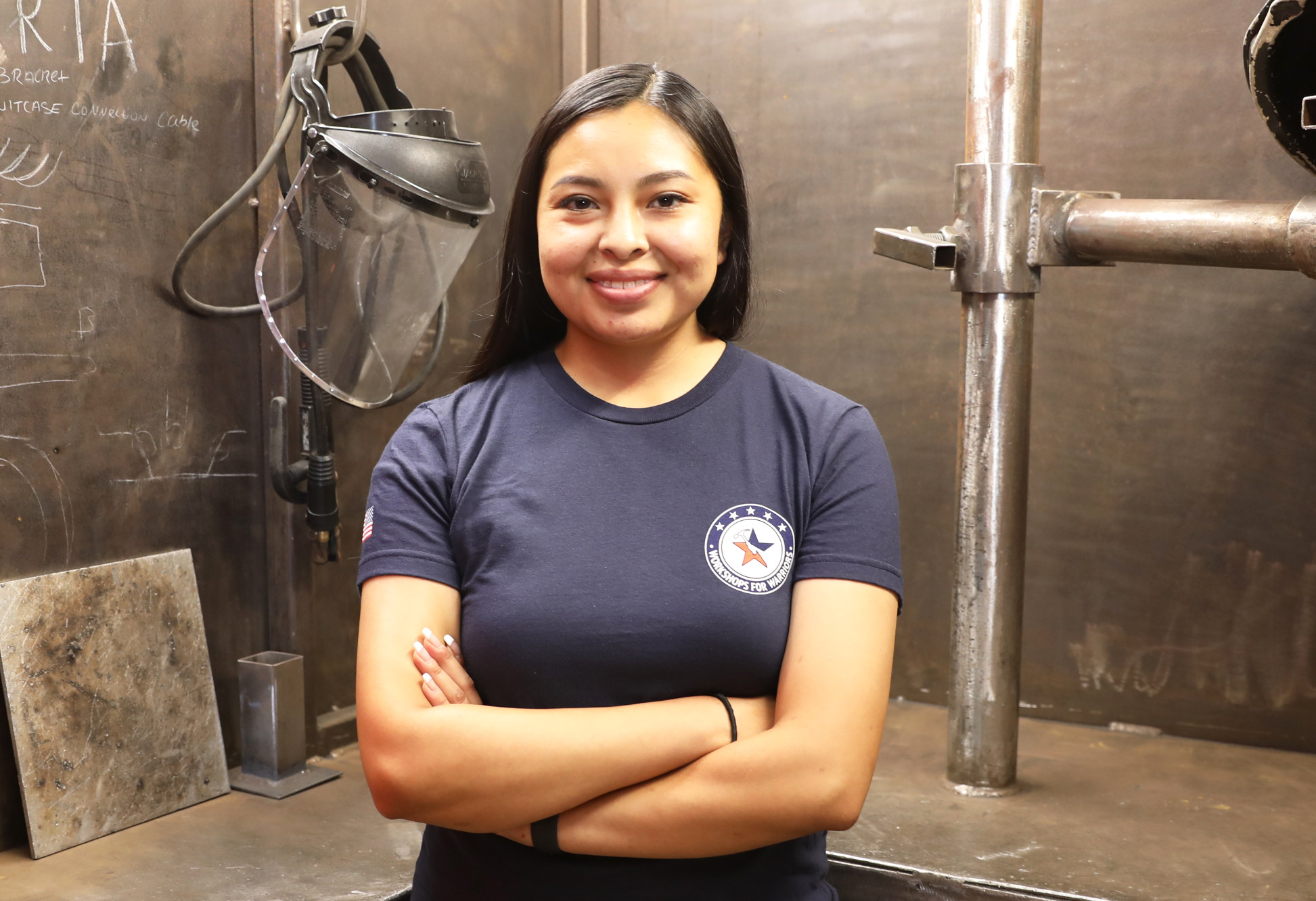 "Making connections and building friendships with all the people here is out of this world."
KJ grew up with her mother and four sisters on a Navajo Reservation in New Mexico. Her mother worked long hours at a local convenience store to support their family. Witnessing her mother's hard work inspired KJ, and led to her determination and success.
KJ always enjoyed school and learning. In her sophomore year of high school, she enrolled in an elective welding class. "I really enjoyed welding, so when I graduated, I knew that's what I wanted to do," she said.
After high school, KJ was accepted into the Tulsa Welding School, but two weeks before she was supposed to start, the school informed her that she still owed a significant amount of money for tuition. Unable to afford the full tuition, KJ withdrew from the program. She began working small jobs in her community, but "still had welding in the back of her mind."
"Then the Marine Corps caught my attention because they could help pay for school," KJ said. So, she joined. While in the Marines, she worked as a Motor Transportation Operator and received many awards for her efficiency in communicating and relaying data to all departments.
"The Marine Corps changed me a lot. It helped me come out of my shell," she said. As the end of her military contract neared, KJ began thinking again about her passion for welding. Then, she heard about Workshops for Warriors (WFW) during a DOD Skillbridge presentation. She visited the WFW website, read the student stories and thought, "This is too good to be true."
KJ enrolled in WFW's Welding I program in the Summer of 2021 while she was still active duty. After completing the four months of training and graduating, her drive and passion for learning inspired her to sign up for WFW's Welding II program. "I wanted all the certifications I could get through Workshops for Warriors," she said. "I always like a challenge."
During her first semester at WFW, KJ attended the school's Employer Career Fair where she met representatives from Santa Fe Springs Winwater. She learned how the company is helping with the California drought, and wanted to "make a difference and help California" with them. Nearing her second graduation, this time from WFW's Welding II program and with official military veteran status, KJ interviewed with Santa Fe Springs Winwater. They offered a position as a welder, and she accepted. "I couldn't be more excited and can't wait to start working," she said.
When asked her thoughts on women entering the male-dominated welding field, KJ said, "Any female can accomplish and do it. I want to do this for the rest of my life."