Luis, Marine Corps Veteran, Welding Graduate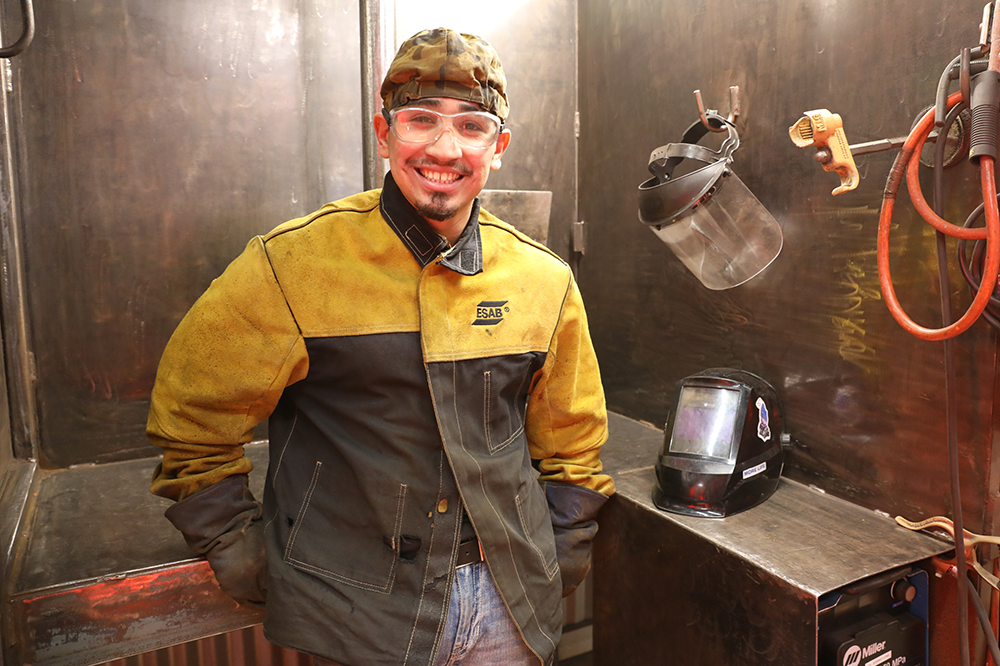 "Workshops for Warriors gave me hope and perseverance to keep pushing through.
It's an amazing program. I wish every veteran would look into Workshops."
Luis grew up in Alamo, a small border town in south Texas. He was the middle child among two brothers and three sisters. "We grew up kind of poor," he said. In school Luis felt, "left behind" when he struggled with some of the curriculum.
"I saw that my childhood friends were up to no good. It was not a place I wanted to be. I just wanted to be a better me." He always had a profound respect for the U.S. military, so he began talking with U.S. Marine Corps recruiters during high school and joined as soon as he graduated.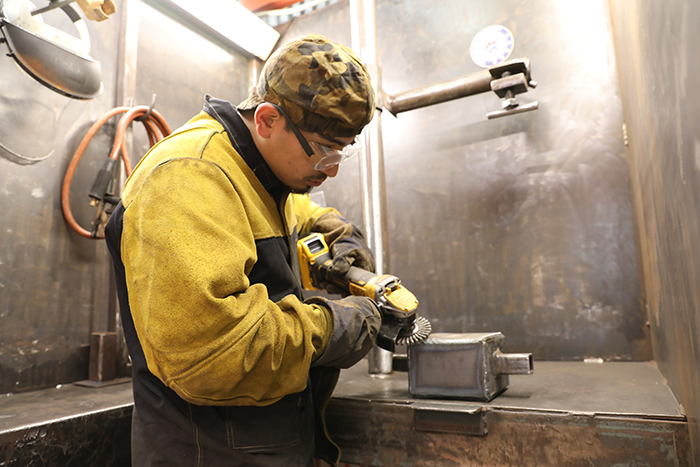 As a Heavy Equipment Mechanic stationed at Camp Pendleton, CA, Luis was responsible for maintaining military tractors and other equipment. Towards the end of his four honorable years of service, Luis decided to transition out of the military. "Transitioning out of the military is one of the hardest things someone can go
through. I was in a position where I couldn't provide for my wife and my three-year-old son. It broke my heart."
He saw a flyer with information about Workshops for Warriors (WFW) at a battalion meeting. "Workshops for Warriors stood out to me," he said. He began WFW's Welding I program in August of 2021, a few days after he officially transitioned out of the Marine Corps. "I felt like I was with family as soon as I walked through the doors. Since then, the experience at Workshops for Warriors has been everything I thought it would be and better. They're just so generous with the students and treat everybody with respect."
After completing 16 weeks of training, Luis earned 10 nationally recognized welding credentials. "Workshops for Warriors set me up with credentials above the standard of what any welder starting out is required to have," he said. "It makes us – the students ­– stand out even more when applying for jobs."
Luis is moving home to Texas with his wife and son where he will work as a welder in his family business.