Jeremy, Navy Veteran, Welding Graduate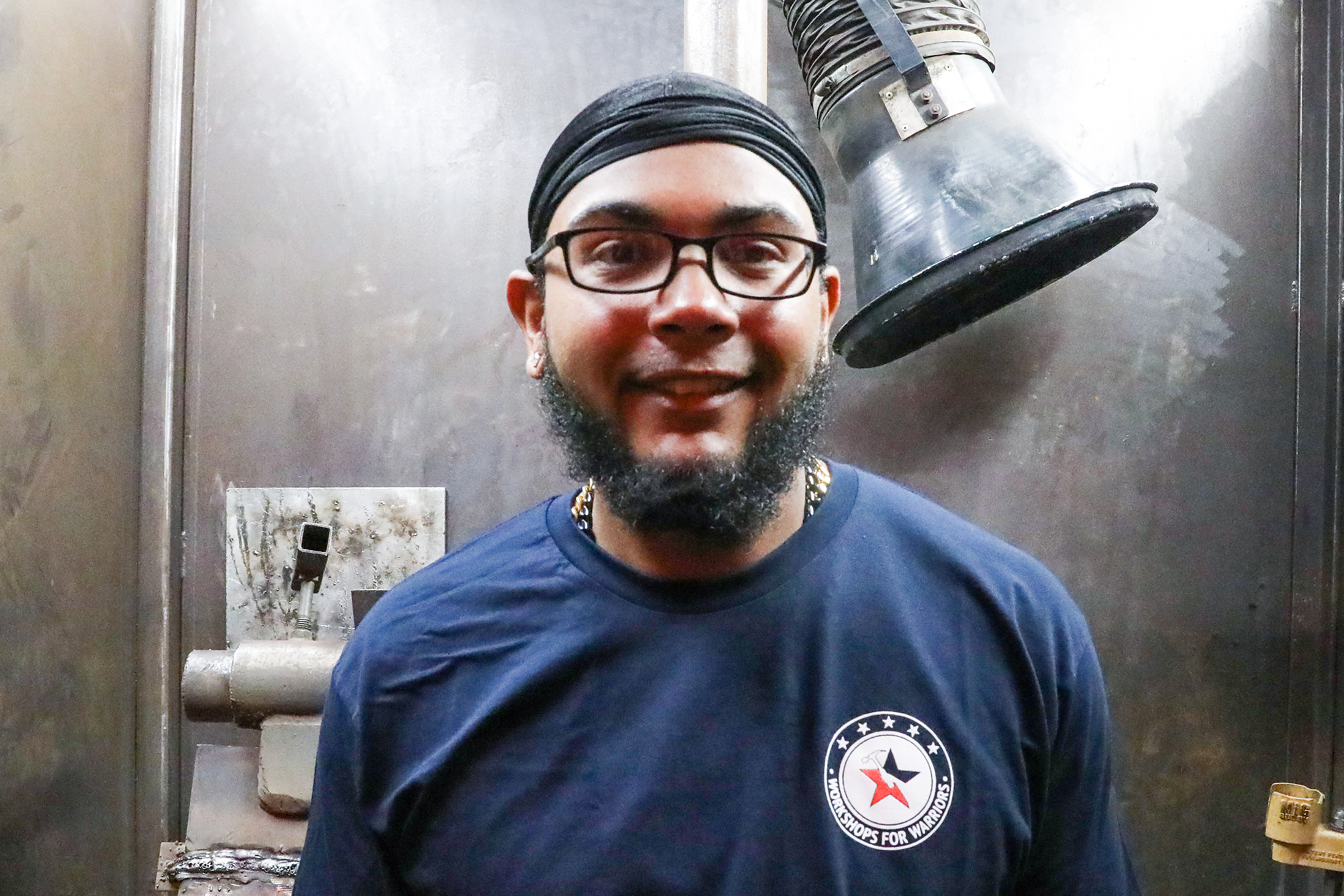 "I loved Workshops for Warriors. I have never been to a school where you spend most of your time in the shop. While I am here, I am welding and learning, I just loved it!"
Jeremy grew up in Vicksburg, Mississippi. As a kid, inspired by his Grandmother, he fell in love with cooking, and it became his passion. He came from a military family, so while in high school, he decided to join the Navy after graduation. Stationed in Sasebo, Japan, Jeremy continued to pursue his passion for cooking as a culinary specialist. He was then stationed on the USS Germantown (LSD-42), and in 2018 he was shipped out to San Diego.
"I served for four years, and the transition into civilian life was a rough start for me when I got out of the military. I thought I had a plan, but that plan fell through faster than I could have imagined," said Jeremey. He tried to find another career and struggled to determine what he could do. He was always interested in welding but didn't know where to start. He met a Workshops for Warriors recruiter and learned about our welding program, and immediately signed up.
Jeremy loved that our program was so hands-on. "It's a huge difference between learning something on a screen and actually doing it," said Jeremy. He excelled at the Workshops for Warriors welding program and, towards the end of the semester, attended the WFW career fair, where he met with many advanced manufacturing companies looking to hire WFW graduates. "Chromalloy called me for an interview a few days later, they offered me a job, and the rest is history," said Jeremy. "With Workshops for Warriors under my belt and a job right after graduation, I see myself going far in welding and having a lifelong career," continued Jeremy.
Workshops for Warriors gave Jeremy a second chance. An opportunity to learn valuable skills that changed his path and allowed him to achieve the American dream.