Iris, Marine Corps Veteran, Welding 1 Graduate
"Workshops for Warriors reconnected me to other veterans and made me feel more confident in my skills. I feel really well prepared to be successful going out into the workforce."
Iris Wilkins was raised in Oceanside, CA. "I kind of had a rough childhood growing up," she said. With a desire to secure a brighter future, Iris joined the Marine Corps and became a welder.
"I really wanted to have a better future for myself and the future family that I was going to have," Iris said. "After five years of honorable service in the Marine Corps, Iris transitioned into the holistic health field. Despite her success as a holistic health practitioner, circumstances led Iris back to welding. Becoming a single mother prompted her to seek employment in Texas, but her welding certifications from California did not transfer, leaving her unable to find work. Returning to her home state, Iris remembered the positive experiences her fellow Marines had at Workshops for Warriors and decided to enroll in the program herself.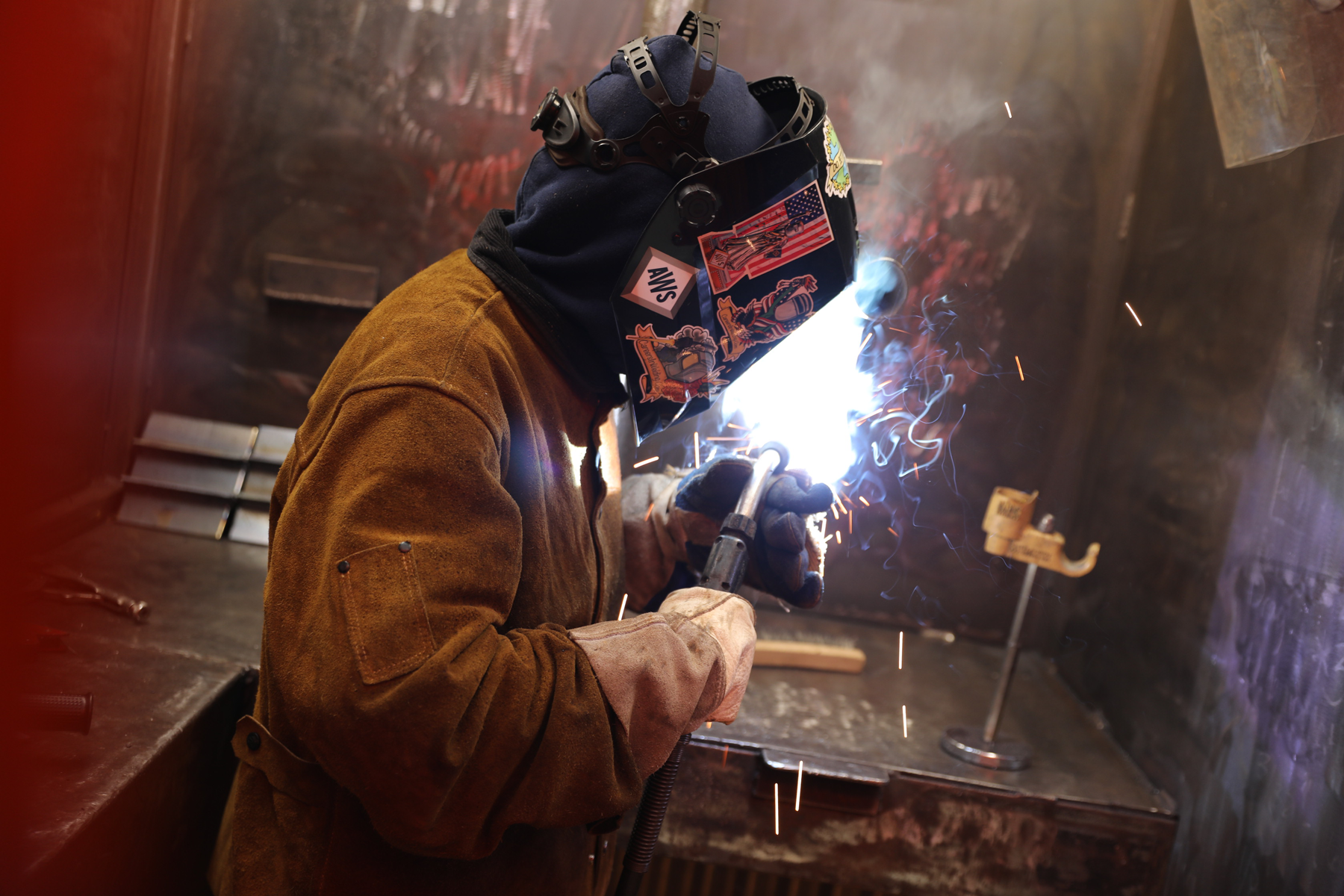 "Workshops for Warriors reconnected me to other veterans and made me feel more confident in my skills," Iris shares. "I feel really well prepared to be successful going out into the workforce."
At Workshops for Warriors, Iris found not only the technical training she needed but also a supportive environment that showcased the importance of women in a male-dominated field. "When I saw that the Workshops for Warriors billboard has a girl on it, I was like, 'Hey, that's interesting.' It's great that the school shows that importance," she said.
Iris is grateful for the veteran instructors at Workshops for Warriors who go above and beyond for their students and provide practical knowledge alongside theoretical understanding. "The instructors are great. They look into the welfare of their students, and that's not something a lot of people do," Iris praises. "I'm very appreciative of my instructors for not only caring about my schooling but caring about me as a person."
"Another thing that I really appreciate about Workshops is how much help goes towards the veterans," Iris said. "The support isn't just for our school needs. It expands into more than that."
Looking ahead, Iris is expanding her welding knowledge at Workshops for Warriors by training in the school's Welding 2 program. Inspired by her experiences teaching in the Marine Corps and the massage industry, she envisions possibly teaching veterans in a similar manner as WFW in the future.
To her fellow veterans considering training at Workshops for Warriors, Iris said, "You should know that Workshops for Warriors will help you with your transition." She also encourages women entering male-dominated fields like manufacturing, saying, "It's something we can do the same just as anybody else can, and we're great at it."