Unlocking a Bright Future: Workshops for Warriors Advanced Manufacturing Credentials and Career Opportunities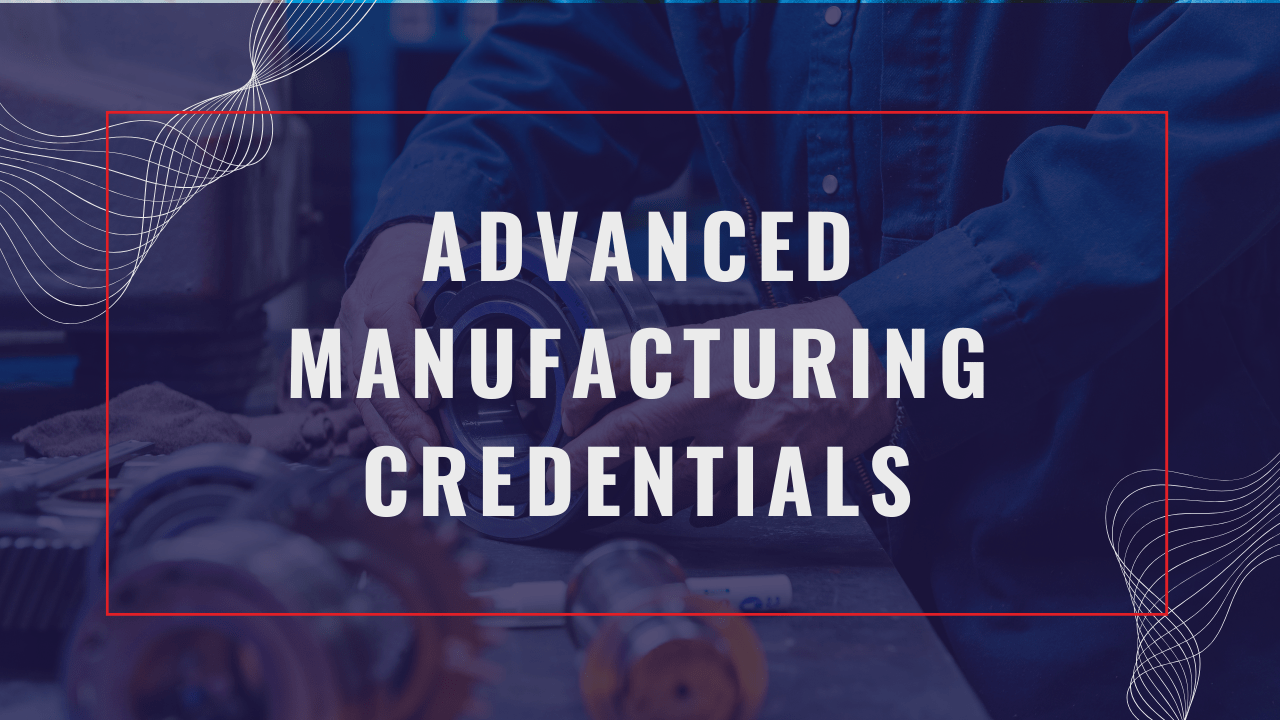 In today's fast-paced and ever-evolving job market, one of the most crucial factors for career success is acquiring the right credentials. For aspiring veterans and transitioning service members looking to enter the fields of advanced manufacturing, Workshops for Warriors offers a unique opportunity to earn advanced manufacturing credentials that can open the door to a rewarding and well-paying career anywhere in the United States. In this blog post, we'll delve into the wide array of credentials that students at Workshops for Warriors can earn, and how these qualifications can pave the way for a prosperous future. 
Workshops for Warriors: Empowering America's Workforce
Before we dive into the various advanced manufacturing credentials available at Workshops for Warriors, let's take a moment to understand the organization's mission and the significance of their work. Workshops for Warriors is a nonprofit school founded by Hernán Luis y Prado, a 15-year U.S. Navy combat veteran who recognized the growing demand for skilled workers in the advanced manufacturing sector. This institution is committed to training, certifying, and placing veterans, wounded warriors, and transitioning service members into high-demand, advanced manufacturing careers. 
Workshops for Warriors' hands-on state-of-the-art training programs are not only designed to bridge the skills gap but also to provide students with the credentials needed to succeed in the manufacturing industry. Let's explore some of the valuable certifications students can earn at Workshops for Warriors. 
National Institute for Metalworking Skills
The National Institute for Metalworking Skills (NIMS) is the only ANSI-accredited developer of precision manufacturing skill standards and competency assessments in the nation. According to the Manufacturing Institute, NIMS has developed skill standards in 24 operational areas covering the breadth of metalworking operations, with 52 distinct skills credentials. NIMS credentials cover a range of machining specialties, including CNC programming and operation. 
Mastercam
Mastercam, for the better part of 30 years, has been the market leader in CAD/CAM for both education and industry. Learning the most widely used CAD/CAM software in the world gives workforce candidates a competitive advantage in the marketplace and increased opportunity to quickly find jobs. Mastercam provides that opportunity. Mastercam University is their training program.
SolidWorks
SolidWorks, a Dassault Systèmes brand, is a world leader in 3D solutions that helps millions of engineers and designers succeed through innovation. Their products deliver an intuitive experience in product design, simulation, data management, electrical design, and technical communications. The SolidWorks focus on ease-of-use allows more engineers, designers and more technology professionals than ever before to take advantage of 3D. More than three million product designers and engineers worldwide use SolidWorks to bring their designs to life – from the coolest gadgets to innovations that deliver a better tomorrow. Millions of students have graduated with SolidWorks training. 
American Welding Society
American Welding Society (AWS) is the United States' premier entity for welding certification and has a vast collection of certification documents on its website. They provide the industry standards for welding and joining of metal, plastics, and other materials through their own codes and qualification procedures. 
NC3
National Coalition of Certification Centers (NC3) develops, implements, and sustains industry-recognized portable certifications built on national skills standards. The organization was established to address the need for strong partnerships between industry and educational institutions. 
Additional Soft Skills Training
While technical skills are essential, Workshops for Warriors goes a step further by providing students with soft skills training. This includes resume building, interview preparation, and communication skills development. These skills are crucial for job placement and career advancement, as they enable students to effectively market themselves and excel in the workplace. 
Career Placement Assistance
Earning advanced manufacturing credentials is a significant part of a Workshops for Warriors student's journey, but the ultimate goal is to secure a fulfilling and well-paying job. Workshops for Warriors takes this commitment seriously and hosts an Employer Career Fair each semester to connect students with potential employers. WFW has established partnerships with numerous manufacturing companies, ensuring that students have access to a network of potential employers upon graduation. 
In conclusion, Workshops for Warriors enables veterans, wounded warriors, and transitioning service members to attain rewarding careers in advanced manufacturing. WFW offers a diverse range of certifications and training programs, making students highly competitive in the job market. 
From CAD design to welding and CNC machining, these credentials provide students with the skills and knowledge they need to excel in their chosen field. Additionally, the emphasis on soft skills and career placement assistance ensures that students not only have the technical prowess but also the professional acumen to succeed. 
Workshops for Warriors' dedication to empowering America's workforce is commendable. As the manufacturing industry continues to evolve, these valuable advanced manufacturing credentials will serve as the keys to unlocking a prosperous future for those who have served our nation. 
If you're a veteran, wounded warrior, or transitioning service member looking to embark on an exciting career in advanced manufacturing, consider Workshops for Warriors as your launchpad. The journey begins with a commitment to learning, and the destination is a future filled with opportunities and success. 
Questions?
Request more information.
Workshops for Warriors, Inc. is applying to become a candidate for accreditation with the Commission of the Council on Occupational Education. Persons wishing to make comments should either write to the Executive Director of the Commission, Council on Occupational Education, 7840 Roswell Road, Bldg. 300, Suite 325, Atlanta, GA 30350, or submit comments on the Council's website (www.council.org). Persons making comments must provide their names and mailing addresses.
WFW Non Discrimination Policy:
Workshops for Warriors admits students of any race, color, national, and ethnic origin to all the rights, privileges, programs, and activities generally accorded or made available to students at the school. It does not discriminate on the basis of race, color, national and ethnic origin in administration of its educational policies, admissions policies, scholarship and loan programs, and athletic and other school-administered programs.