Mark, Navy Veteran, Machining and Welding Graduate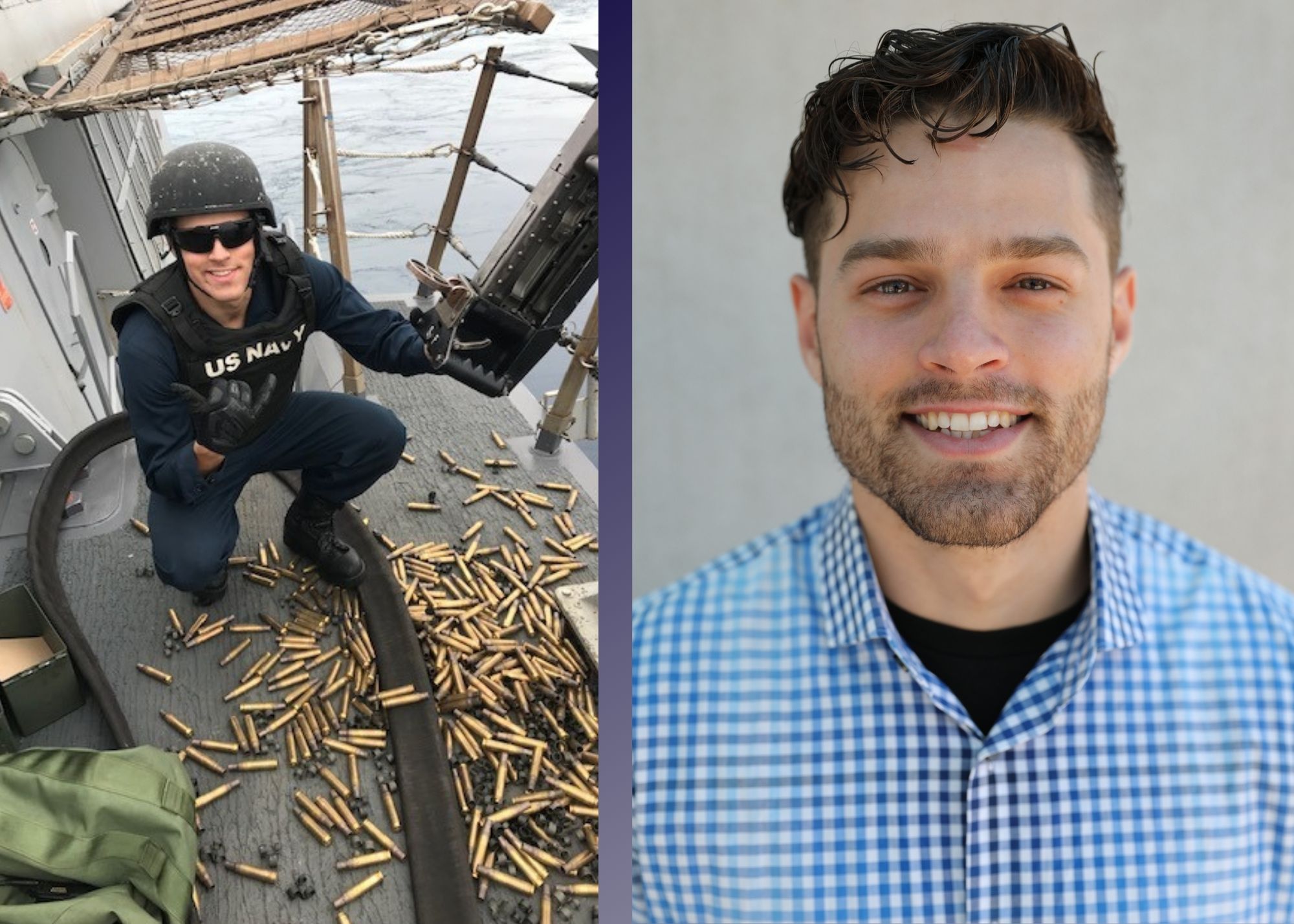 "Everyone is there for each other. From the moment I walked into Workshops for Warriors, you could say it was a safe haven. No one was going to judge me."
Mark grew up in a small New Jersey town, and was influenced greatly by his Vietnam Army Veteran grandfather, his primary father-figure in his life.
In hopes of following his footsteps, Mark considered a future as a police officer. But as he got older, movies like Saving Private Ryan and Band of Brothers stuck with him, and inspired him to join the Navy, with aspirations of becoming a SEAL.
Despite not making it as a Navy SEAL, Mark reflected inward, focused on his spirituality, and by 2015 had enlisted in the United States Navy. His home base was at the 32nd Street Naval Base in San Diego, just steps from Workshops for Warriors (WFW) headquarters. Shortly before his discharge, Mark was stationed in Okinawa and Sasebo, Japan, giving him a taste of the world. Like so many veterans transitioning from active duty to civilian life, Mark didn't know what he would do next. But he says, "I knew I wanted to work with my hands."
Steps away from the naval base where he'd spent so many years, Mark visited WFW in search of direction and an answer in 2019. The machining program had one spot left for the semester, and Mark took it without hesitation.
A double WFW graduate, Mark is now certified in machining and welding, and explains that the best part of the program is being surrounded by other veterans, which gave him a sense of belonging, a hard-to-come-by feeling in typical college or university classes.
Despite a weak job market, Mark already has a job lined up with 5th Axis, a San Diego-based machining company. Eventually, after gaining crucial experience in the field, his dreams are to own his own business one day and "provide for my family."
Mark's message to other veterans making the transition back to civilian life is simple: No matter how rough your transition is, no matter what life throws at you, always stay positive.